We've now updated the server to 3.1. Please report any bugs directly to me, thanks!
This is quite an interesting update for TeamSpeak server-side. The manpower performed in the years since the last major release being 3.0.13 seems to have been spent with:
85% making legal to produce the new license agreement. This has become quite a document! Still looking for a translation service to translate incomprehensible legal gibberish into English.
10% implementing a new licence enforcement system into the server
4% bug fixing and forcing clients to update to 3.1.7 (no public cracked phone app support anymore!)
1% new or changed features within the server.
Long story short; TeamSpeak will be forcing me to update the server version very soon as I have a NPL to which about 75% of clients will need to update. Along side that, cracked phones won't connect as public cracks list them as version 3.0.19 on Windows.
If you're updating from anywhere between 3.0.18.2 (22/10/2015) to 3.0.19.4 (14/07/2016) on PC, there are major differences such as API, Plugins and layout. I strongly recommend you backup your identities as updating could wipe them. 
The following image is the fastest way to update. It's mandatory in order to use my Network's TeamSpeak server soon.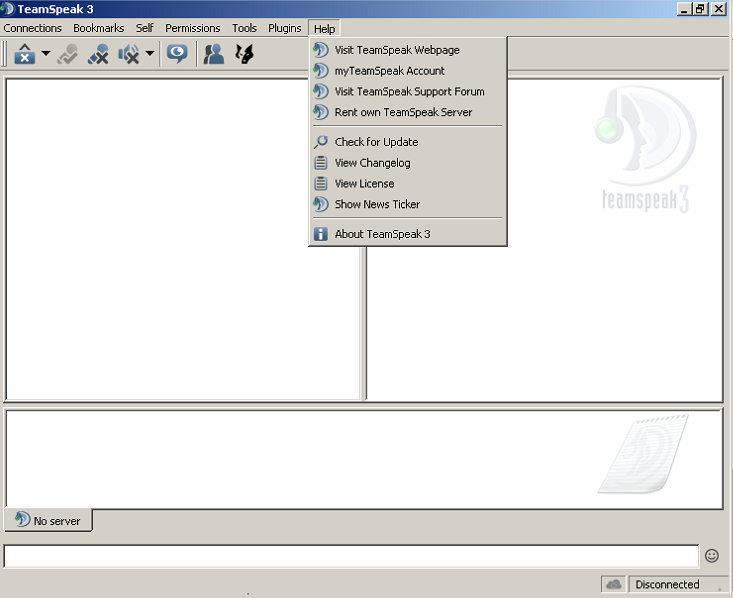 PC client 3.1.7, iOS client 3.1.26 or Android client 3.1.8 are the minimal required versions to connect so please check you have at least those.